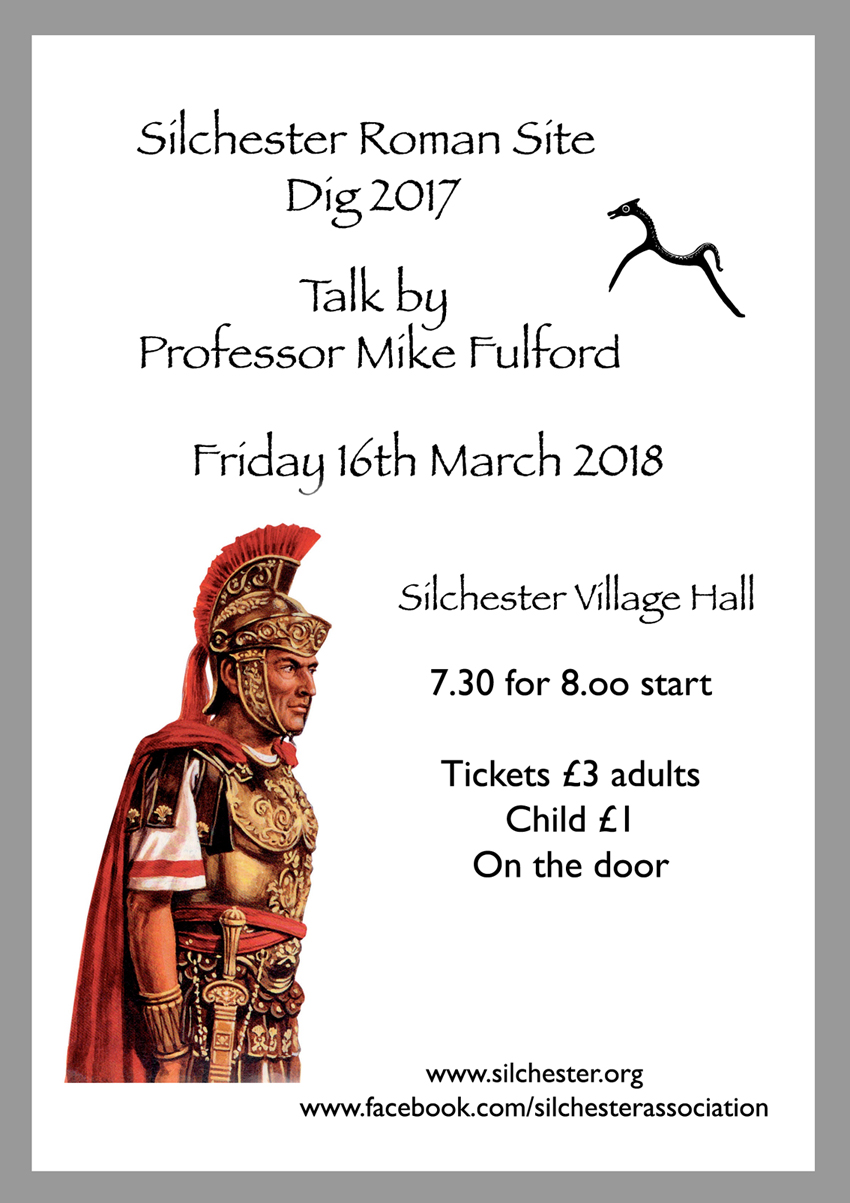 Professor Fulford has kindly agreed to come and tell us all about the summer dig on the Roman temple site in Nick and Biddy West's back yard.
It looked to be an exciting excavation even uncovering the skeleton of a horse so we're looking forward to hearing whether this was a Roman one or one which just happened to be buried on top of the temple!
There was also some work done at Little London at the site of Nero's brick works so there is a lot to be discovered this year.
Hope to see you there on the 16th March 2018! Tickets at the door