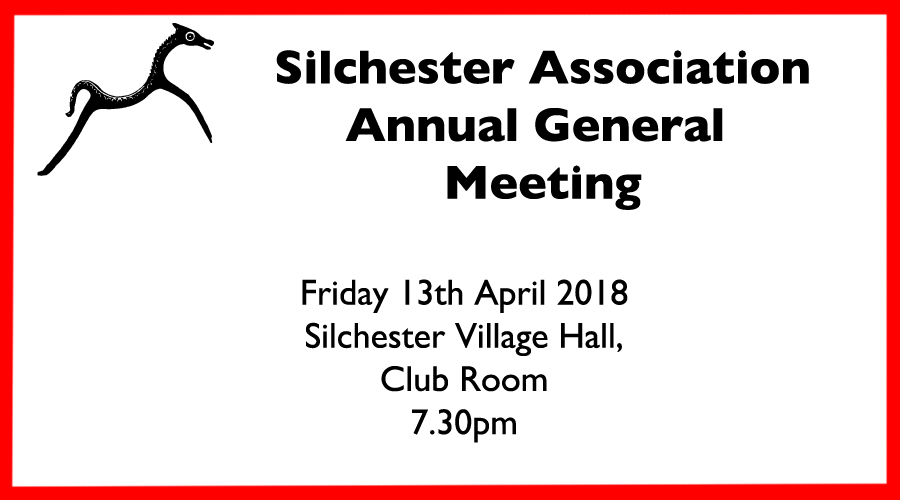 Silchester Association AGM - 7.30pm in the Club Room of the Village Hall on Friday 13th April
The AGM of the Silchester Association will be held on Friday 13th April in the Club Room of the village hall.
As a resident of Silchester or the 'Silchester Area of Benefit' you are automatically a member of the association and are entitled to vote at the meeting.
Please come along, enjoy a glass of wine and show your support for what we do in the village.
For more information contact This email address is being protected from spambots. You need JavaScript enabled to view it.
read the minutes of last year's meeting or the executive officers' reports