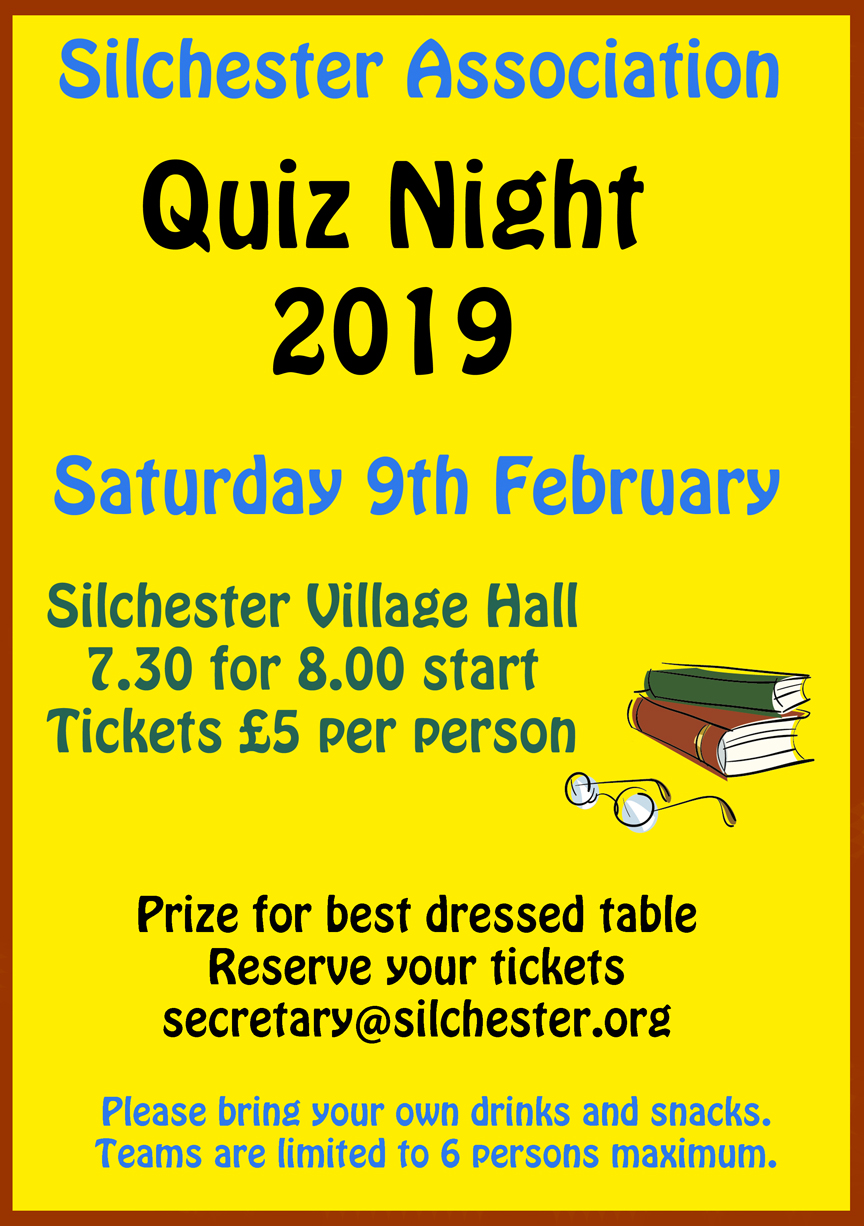 The hall is booked for the Quiz Night on Saturday 9th February 2019 so put the date in your diary and book your places early as it sold out last year
Spike and Erica Fairhurst have agreed to be the Quiz Masters for one final time!
Last year we had some fun ideas for the tables so join the fun and think of a theme for your table and team members. Last year's winners decorated their table with a theme from the winter olympics!