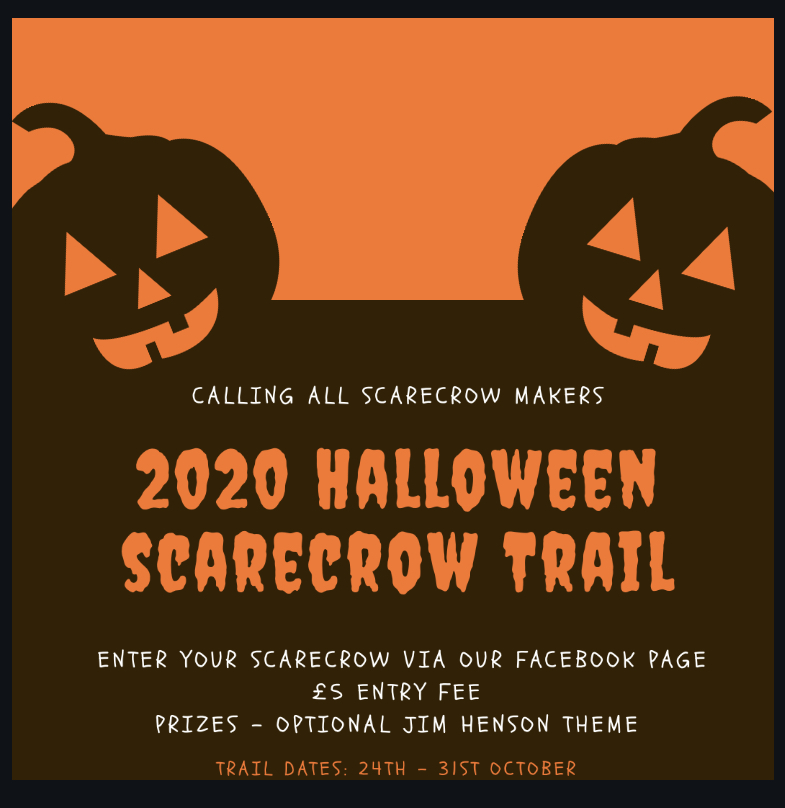 Silchester Scarecrow Trail 2020
Please join us for our 2nd Halloween Trail.
Falling during half term week, the trail provides the perfect opportunity to spend some time outdoors and discover the village of Silchester.
Maps will be available to purchase from various locations in October - keep an eye out for details.
This year the theme remains Halloween but with the option of adding a Jim Henson character - so think muppets and Seasame Street.
If you are thinking of making a day of it in Silchester, here are some things to consider:
The Pub, The Calleva Arms is currently open Tuesday - Sunday. Eating in is an option but booking is suggested.
The Pop Up Cafe is open at the Pavilion on Wednesdays and Fridays.
The park is reopen now
The Roman Wall (which are definitely worth a visit) carpark shuts at dusk which will be earlier in October.
Want to enter a scarecrow?
If you live in the village of Silchester and wish for your scarecrow to be added to our map, please message us for details and how to pay the £5 entrance fee.
Please consider whether your scarecrow will be able to be seen safely on foot before entering.