2021 Scarecrow Trail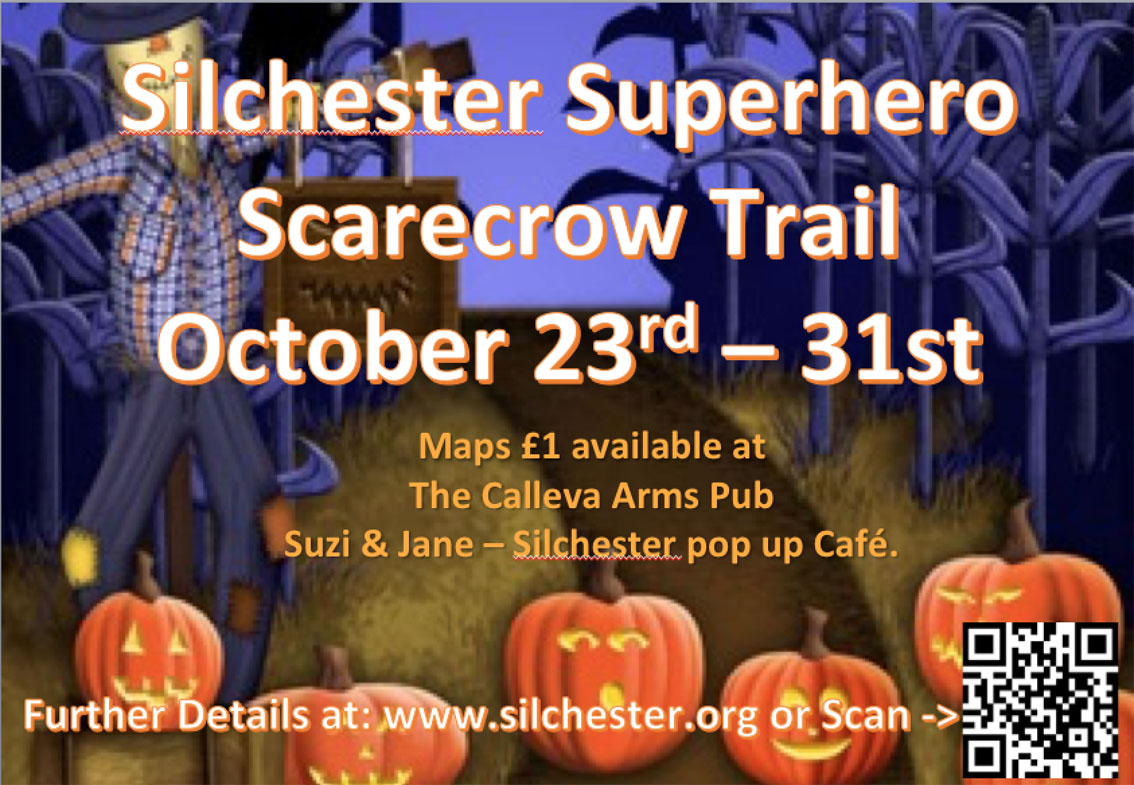 Silchester Scarecrow Trail - 'SUPER HEROES' - 23rd - 31st October
The Silchester 'Superhero' Scarecrow Trail will take place from 23rd - 31st October.
Maps for £1 each are available to purchase from the Calleva Arms pub daily or from the Silchester Pop Up Cafe on Wednesday or Friday.
The maps contain the addresses of all the places to visit around the village.
Each Scarecrow displays a letter which you need to record on your sheet.
Once you have all the letters, work out the anagram. Fill this in on your map and drop it back to the Calleva Arms by the end of the day on the 31st October.
All correct answers to the anagram will be entered into a draw for a chance to win a prize.
You will also be invited to score your favourite scarecrows and there will be a prize for the one with the highest score.
When visiting the scarecrows, please do not enter the property and enjoy them from the public path or road.
Please take care when travelling around the village as not all the roads have footpaths.
It is with great regret that we have decided that we will not be reinstating the children's Halloween disco this year as it was felt that the ability to maintain any form of COVID security was near to impossible