Silchester 2021 Calendar
SOLD OUT
Thank you everyone for this fantastic response to both the photographic competition and also with purchasing the calendar.
We have loved seeing all your photos and putting them together into our village calendar and hope you will all enjoy having them on your walls throughout the year.
In conjunction with St Mary the Virgin Church, the Silchester Association has produced a calendar using the winners of the Silchester Photography competition's photographs.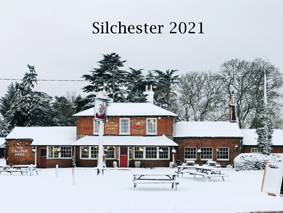 All proceeds from the sale of the calendar will go to the Church
In order to keep costs down to a minimum for everyone, we will deliver the calendars locally free of charge. If you live far away and cannot collect it from someone in the village, we can post it to you but there will be an additional charge for postage.
The calendar will be printed on premium quality paper and will be folded A4 size (opening up to A3 with a photo and a day by day planner for each month) .
The cost will be £10. We will be ordering a limited batch so to make sure of your copy in time for Christmas, let us know as soon as possible if you would like to order one - email This email address is being protected from spambots. You need JavaScript enabled to view it. and send your postal address, email address and a contact number as well how many copies you would like. We will contact you with payment details.