2023 Scarecrow Trail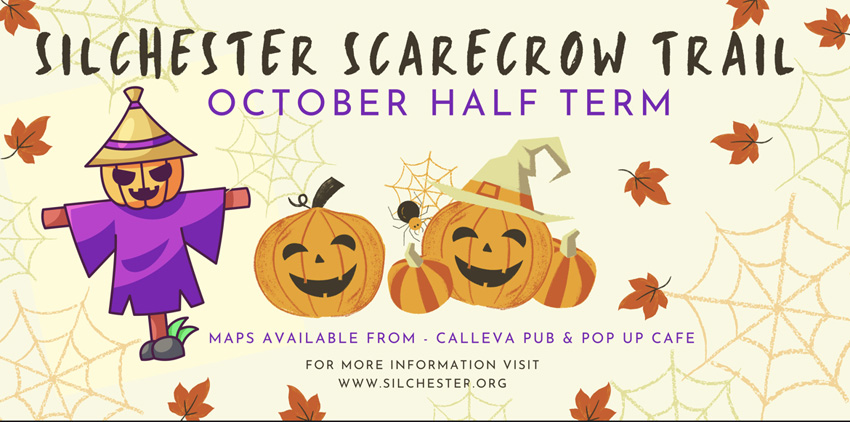 Silchester Scarecrow Trail - - 21st- 29th October
We are pleased to announce the theme for this year's scarecrow trail will be "Halloween"
We are looking for local homes and businesses and community groups to create and enter a scarecrow - there will be prizes for the best scarecrows!
There is no entrance fee
The scarecrows will need to be on display from 21st - 29th October and will need to be visible from the road/footpath.
You will be provided with a letter to display for the participants to record and solve the anagram.
If you would like to enter, please send your name and address via our Facebook page or email to This email address is being protected from spambots. You need JavaScript enabled to view it. before the 1st October.
Maps will be available during half term to purchase from the POP Up Cafe at Silchester Village Hall or the Calleva Arms pub for £2.
Once you have completed the anagram, please return your map to be entered into the competition to win a prize.
These are a few photos from previous years